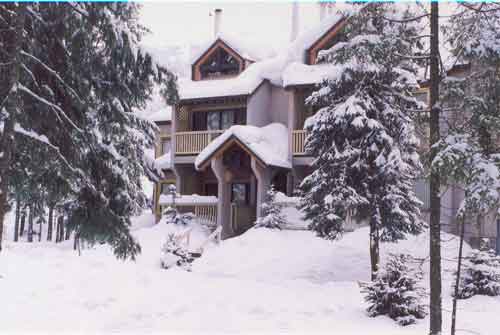 PEAK TO CREEK Concierge Services has been offering personal concierge service and property care for Whistler property owners since October 2000. We are contracted by two types of home owners: those who have chosen to rent their own properties on one of the many internet sites, rather than use the services of a property management company
and those whose homes are used exclusvely by themselves, friends, family and business associates.
For the most part,
our
owners do not live in Whistler.
For the owners who rent their properties we are the contact for your guests in the resort. We communicate with each guest by email or phone once the booking is confirmed. As we are contracted by the property owners our services are complimentary to these guests. We make any pre-arrival arrangements they may require such as:
Transportation to the resort.
Pre arrival shop and delivery of groceries, flowers and beverages.
Purchase and delivery of lift tickets
Assistance with ski school programs and delivery of lesson vouchers.
Restaurant suggestions and reservations.
Equipment rentals
Arranging other activities or services such as snowmobiling, heli-skiing, dog sledding, child minding etc.
We go to each property prior to the guests' arrival and with an eye to detail we make sure everything is in order; turn on a few lights, turn up the heat and generally make the place warm and inviting. We leave a personalized card for the guests with our contact details and urge them to call us for any reason. We also leave details of any arrangements we may have made for them while they are here.
For owners who are able to enjoy the use of their properties, we open up your home prior to your arrival in the resort. If you have personal effects in lock off, we will take these out and make your home feel like your own. Many owners take advantage of our other pre-arrival services such as grocery delivery. After you leave, everything is safely stored away again until your next visit.
Regardless of which program our owners choose, we conduct a thorough weekly inspection of the property.
The benefits of Peak to Creek's services are:
The owners have a diligent pair of eyes in the resort keeping tabs on their valuable investment.
The guest feels very well looked after and cared for. Their visit is streamlined and enjoyable and they associate this with the property they have rented.
There is always someone in Whistler that can address any problems or send the appropriate person to do so. Our owners do not have to field any phone calls from guests.
This has proven to result in increased repeat and referral business for our owners.
For a detailed description of our different program options and prices please email:
Or call our office at 604.932.9893